The Road Ripper™ 2000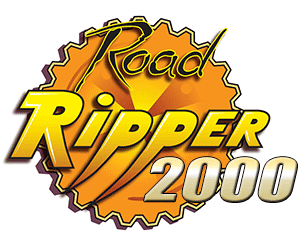 Behold the Road Ripper™ 2000 transmission remanufactured by Certified Transmission. It has got a body for sin and power that oversteps common decency. The Road Ripper™ 2000 transmission definitely ups the ante. This durable performance truck transmission is remanufactured to tear up the streets. And with way more power than factory models, hauling @$$ is easy. Unleash the power of Road Ripper™ 2000. It kicks @$$ from the inside out.
Vehicle Applications:
Towing 4,000–10,000 pounds on a fifth-wheel trailer
Engines with added horsepower of 100 to 225
Diesel engines that have been chipped for more power
Street racers
Design Considerations:
Heavy-duty transmission parts for super durability
Resized servo and levers for seamless grab
Higher pressure for tight-grip, no-slug shifts
High-flow lube circuit that beats heavy-duty heat
Bands and clutches that handle high energy
Super density in clutch pack forno slippage
Ability to boost the charge circuit to handle higher torque loads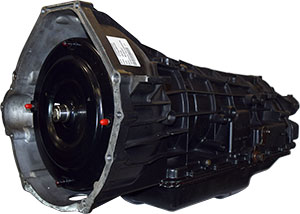 The Road Ripper 2000 is a beefed-up performance transmission that really meets the mark of hard-working Ford, Dodge, and Chevrolet trucks needing way more than what factory transmissions offer. Certified Transmission begins by really increasing the pressure in the transmission. This gives firmer application for all the high-energy installed clutches and bands, like red, blue or even Raybestos® Z-Pak™ clutches and Pro Series™ bands (depending on what the vehicle will be used for). Then Certified Transmission addresses the servos and accumulators to match up with desired shifting preferences. Adding to durability, our technicians replace all rollers and sprags with the maximum-level available element. Then Certified Transmission addresses the converter to handle the higher load and improve its durability and efficiency. The Road Ripper 2000 is a very tough, hard-working diesel truck transmission.
Road Ripper 2000 Specifics
Complete valve body and separator plate modifications for durability and shifting improvement.
Increase base-line pressure which gives you better linear line pressure during shifts.
Improve throttle pressure circuit for a faster and more responsive line pressure boost.
Resized servo and levers for maximum holding of any bands.
Use of high-energy clutches and Pro Series™ bands.
Increase of clutch packs by as much as 30 percent for greater holding power.
Improves the lube circuit which feeds all the bushings, washers and geartrain in the transmission to keep them lubricated.
All sprags and rollers are replaced with the best available for increased capacity.
Only the highest-flow pumps available are used.
Certified Transmission uses furnace-braze converters and adds new bearings throughout remanufacturing for optimal durability.
Certified Transmission Factory Tour

The Road Ripper™ 2000 is remanufactured and distributed by Certified Transmission in Omaha Nebraska. Jim Jennings Transmissions is an authorized partner with Certified Transmission and stands behind the quality of their industry-leading products.