Questions & Answers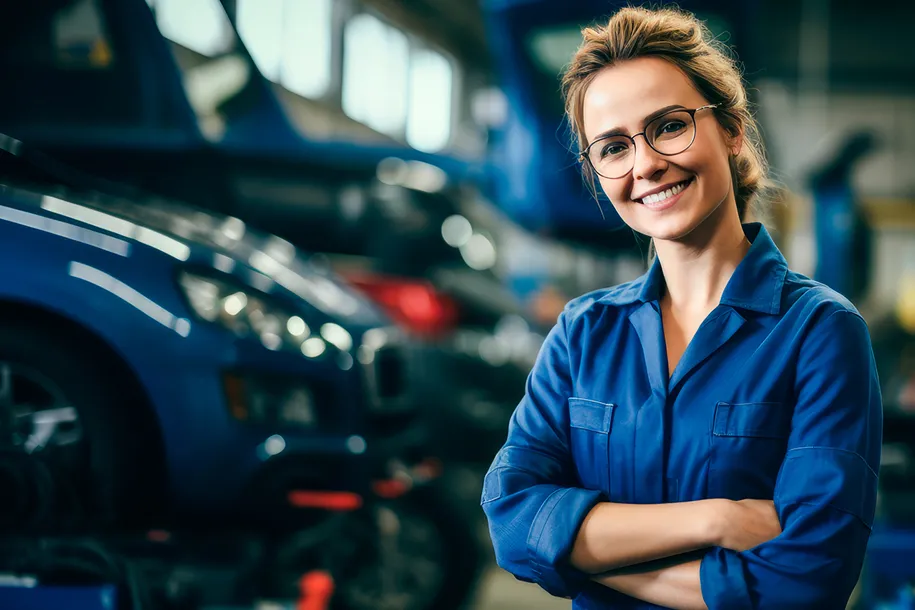 Jim Jennings Transmissions welcomes anyone who has questions about the repairs & services offered at our auto transmission repair shop in Baltimore, questions about a car or truck transmission problem, or just general inquiries about Jim Jennings Transmissions itself, to our website's page with the questions our managers, service writers, rebuilders, and technicians are commonly asked. Our transmission specialists have put together the following collection of answers to those questions in the hope they will be useful to anyone in Baltimore or the greater Baltimore County area in need of transmission service. Please feel free to
request a price quote
or
schedule an appointment
for a vehicle repair or service any time using our online forms.
4 Wheel & All Wheel Drive

Clutch Repair

General Questions

Towing, Rentals & Financing

Transmission Flush & Maintenance

Transmission Repair

Warranties
All FAQs
4 Wheel & All Wheel Drive
4 Wheel & All Wheel Drive
What happens if I put different size tires on my AWD or 4 X 4 vehicle?
All FAQs
Clutch Repair
Jim Jennings Transmissions has been doing clutch repairs as well as stick shift transmission repairs since 1958. In decades past clutch equipped vehicles had a much larger share of the market. Today, stick shift cars and light trucks account for less than 10% of the market. The percentage in European is much greater because of the increased cost of fuel and the fact that stick shift equipped vehicles have been more fuel efficient. That, incidentally, is changing with the introduction of 7, 8,9 and 10 speed automatic Transmissions. We have produced a series of FAQ,S to help our customers better understand the idiosnychronies of clutch equipped vehicles. It is hoped this will clear some of the mystery and with that better understanding, help our customers in t he Baltimore metro area save money and time.
My manual transmission is hard to shift into first and reverse, why?
All FAQs
General Questions
Jim Jennings Transmissions gets asked quite a few questions about various topics related to our business and our offered services. Listed below are some of the more common questions we get asked along with the answers!
Why can't I tow my car with the drive-wheels on the ground?
Why don't you do all types of repairs?
Why won't my vehicle move?
Why won't my gearshift come out of park?
Can I drop my car or truck off after-hours?
How long should I expect my car or truck to last?
What if my vehicle is worth less than the cost of the repair?
Is Jim Jennings Transmissions a franchise?
How can Jim Jennings Transmissions save me money?
How can you be sure you're choosing the right repair shop?
What kind of repairs do you do?
All FAQs
Towing, Rentals & Financing
Towing, Rentals & Financing
Do You Have Rental Cars Available?
How does Jim Jennings Transmissions handle towing?
Do you have financing?
All FAQs
Transmission Flush & Maintenance
Transmission Flush & Maintenance
What's the difference between a flush and a transmission service?
To flush.....or not to flush, that is the question.
All FAQs
Transmission Repair
As a leading Baltimore transmission repair shop, Jim Jennings Transmission is happy to share our expertise and knowledge about the repair and service of automatic and manual transmissions. We hope that all of our customers in the greater Baltimore area find these frequently asked questions and answers about transmission repair useful.
What transmission services does Jim Jennings Transmissions offer?
What exactly is limp mode?
Why does my transmission fluid look like a strawberry milkshake?
Can you just replace the part that failed inside the transmission and not rebuild it?
Why can't you diagnose my problem while I wait?
Used transmissions, are they a good idea?
Why does an automatic transmission wear out?
What is a transmission solenoid?
Why do I get so many different prices when I call around?
Why doesn't my transmission have a dipstick?
Should I fix my transmission or replace my car?
Should I fix my car or replace it?
All FAQs
Warranties
Jim Jennings is often asked various questions about "extended warranties". We have put together the following information about how warranty companies handle extended warranty claims.
How do extended warranty companies handle claims?