Share a Review
Jim Jennings Transmissions
601 Eastern Avenue, Essex, MD
Driving Directions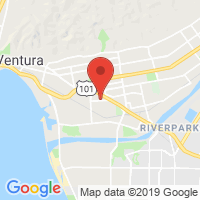 Weekdays:
7:30 AM to 5 PM
Closed Weekends
TESTIMONIALS
Jim Jennings Transmission are very honest people. They could have made a lot of money from having a transmission repair.
Robbie Johnson
Baltimore Maryland
Again, thank you for your great service and we want you to know that it doesn't go unnoticed.
Paul Mahoney
Towson Maryland
Thank you so much! I would definitely recommend Jim Jennings Transmissions and I would refer my friends and family as well (: You guys are awesome!
Jessica H.
Dundalk Maryland
I would definitely do business with them again - they are trustworthy, reliable and communicate every step of the way! I was totally impressed!
Denni Arrup
Parkville Maryland
The transmission repair and towing costs were very affordable and my car runs great!
Bryon T.
Baltimore Maryland
Their striving for honest, quality work truly showed with my experience on the phone and at the repair shop. I would strongly recommend Jim Jennings Transmissions to anyone else seeking transmission repair.
Collin Edwards
Perry Hall Maryland
Gary and his team are the best, THANK YOU! I have been telling everyone to go to JIM JENNINGS for all their transmission repair work.
Phil Blatcher
York Pennsylvania
I would recommend Jim Jennings Transmission to anyone who wants GOOD QUALITY TRANSMISSION SERVICE!
We can't begin to say enough good things about the EXCEPTIONAL customer service we received from JC! It's so nice to know there are businesses with integrity that truly care about their customers!
TJ Brooks
Catonsville Maryland
Just wanted to say how pleased I am with the service and staff at Jim Jennings Transmissions. I am a repeat customer and will continue to be a repeat customer
SPECIAL OFFERS
FREE
Check Engine Light Offer
Check Engine Light On? Get a Free Inspection!
FREE
Transmission Diagnosis
Most transmission problems can be diagnosed in half an hour by an experienced diagnostician.