Share a Review
Jim Jennings Transmissions
601 Eastern Avenue, Essex, MD
Driving Directions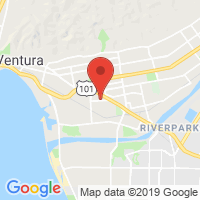 Weekdays:
7:30 AM to 5:30 PM
Closed Weekends
TESTIMONIALS
Not enough stars to show my satisfaction with your work
Herman Lorenz
Baltimore Maryland
Gary Jennings and the Jennings Group was a bright spot in an otherwise dark week for my family.
Helena Darnell
Baltimore Maryland
extremely honest information, and saved me a TON of money! I have already spread their name around to several friends, and will continue to do so in the future.
Kendall Manges
Parkville Maryland
They took it for a test drive, spent another hour with the car and advised that the ONLY problem is the lack of the transmission fluid that will cost us under $100. You are our ONLY transmission place!
Eleonora Q.
Timonium Maryland
I completely trust Jim Jennings to perform service on my car. Thank you!
Frances Cary
Catonsville Maryland
They requested I take the car to the dealership and have it fixed for free! This saved me a lot of money and shows what a honest and respectable establishment Jim Jennings is.
Rob Johns
Edgemere Maryland
Great place would recommend anyone to have their vehicle serviced there as employees go above and beyond to make sure your vehicle and your needs are met.
Joseph Collins
Baltimore Maryland
I drove my car down to Essex from Bel Air, and he fixed my transmission problem FREE OF CHARGE! The only thing I needed was a bushing instead of the 50 dollar transmission governor the other shop wanted to install which was incorrect. Thanks again!
Dominic Daniel
Baltimore Maryland
I want to thank you JC for what you did for me. I appreciate more than words could ever express!
Cheri Bachman
Baltimore Maryland
I would recommend Jim Jennings Transmission to anyone who wants GOOD QUALITY TRANSMISSION SERVICE!
SPECIAL OFFERS
FREE
Check Engine Light Offer
Check Engine Light On? Get a Free Inspection!
FREE
Transmission Diagnosis
Most transmission problems can be diagnosed in half an hour by an experienced diagnostician.