The Road Ripper™
IMPORTANT:
Jim Jennings Transmissions only sells products to customers in the greater Baltimore and Maryland area. Please visit Certified Transmission to locate a distributor outside the Baltimore area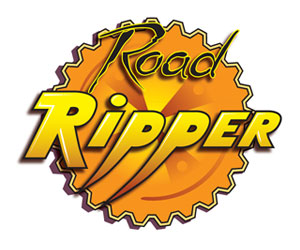 Got a load? Take a number: 1000, 2000 or 3000. Each of The Road Ripper transmissions remanufactured by Certified Transmission packs a bigger bang than factory-stock or rebuilt transmissions. Additionally, the Road Ripper series of transmissions are loaded with heavy-duty transmission parts for maximum durability. The Road Ripper transmissions from Certified Transmission destroy the road — whether driven for speed, increased performance, or towing a heavy load using a Ford, Dodge, or Chevrolet diesel pickup truck. With the very durable Road Ripper™ line of performance automatic transmissions, things are bound to get ugly.
Find Your Ripper
3/4 Ton or Greater Rated Capacity?
Yes
No
Towing over 4,000 lbs. or used as a snowplow?
Yes
No
Vehicle equipped with any high performance upgrades?
Yes
No
Towing over 10,000 lbs. or 5th wheel?
Yes
No
Greater than 100HP over stock?
Yes
No
Is vehicle used for severe duty, such as a taxi or utility vehicle?
Yes
No
Does engine have over 250 HP above stock?
Yes
No
Upgrade Not Required
New Search
Certified Transmission Factory Tour
The Road Ripper™ series of transmissions are remanufactured and distributed by Certified Transmission in Omaha Nebraska. Jim Jennings Transmissions is an authorized partner with Certified Transmission and stands behind the quality of their industry-leading products.