Baltimore MD

Automotive Employment
Jim Jennings Transmissions is always interested in hearing from qualified technicians interested in working for our automotive repair shop in Baltimore. If you are looking for a job as an auto mechanic then look no further than Jim Jennings Transmissions!
Jim Jennings Transmissions
601 Eastern Avenue, Essex, MD
Driving Directions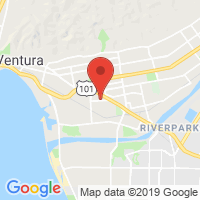 Weekdays:
7:30 AM to 5 PM
Closed Weekends
TESTIMONIALS
I'm so respectful to the team at Jim Jennings Transmissions in Baltimore for their passion and professionalism. They work for honor and work with honesty and integrity. I'll recommend to anyone who has concerns about their car transmission repair.
Eden Cheng
Halethorpe Maryland
I would highly recommend this Baltimore transmission shop to everyone I know.
Jason Carter
Baltimore Maryland
I completely trust Jim Jennings to perform service on my car. Thank you!
Frances Cary
Catonsville Maryland
Thank you for the time to build a good transmission, to my specs! I'll send all my work to you because you take the time that other shops don't.
Ryan Kammer
Bel Air Maryland
I think they are the most honest and effective transmission people in all of Maryland.
Louis Workmeister
Middle River Maryland
Their quality and excellent Knowledge of every vehicle I have taken to them has been done 1st class. I would rate them as a five star gold standard in the industry. Well done guys!
Michael Bonomolo
Kingsville Maryland
I would recommend Jim Jennings Transmissions to any one looking for a first rate, highly professional transmission shop. Thanks again.
John Wiley
Timonium Maryland
We have had the pleasure of using Jim Jennings Transmissions three times. Their kindness and experience never faltered. Always went above and beyond to help with our and even took precious time to listen to our constant ranting and questions.
Tim Ackerman
Baltimore Maryland
Bottom line...transmission problem brought...transmission problem resolved... at a very fair and reasonable rate . I may add that the office staff is very professional, courteous, and personable. I would highly recommend them to anyone. THANKS GUYS
Chuck Cintas
Essex Maryland
The transmission repair and towing costs were very affordable and my car runs great!
Michael Williams
Towson Maryland
SPECIAL OFFERS
FREE
Check Engine Light Offer
Check Engine Light On? Get a Free Inspection!
FREE
Transmission Diagnosis
Most transmission problems can be diagnosed in half an hour by an experienced diagnostician.