Baltimore MD

Auto Mechanic Employment
Jim Jennings Transmissions is always interested in hearing from qualified technicians interested in working for our automotive repair shop in Baltimore. If you are looking for a job as an auto mechanic then look no further than Jim Jennings Transmissions!
Jim Jennings Transmissions
601 Eastern Avenue, Essex, MD
Driving Directions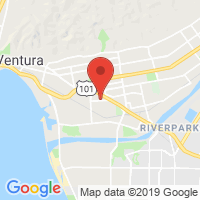 Weekdays:
7:30 AM to 5:30 PM
Closed Weekends
TESTIMONIALS
I will most certainly return to Jim Jennings Transmissions, as well as recommend them for their quality of work and compassion for their customers and their rides. Thank you all!
Extremely professional and knowledgeable company I would recommend Jim Jennings Trans to anyone that thinks they have a transmission problem.
Theodore Smith
Essex Maryland
Their staff is great and very pleasant to work with. I want to give a special THANK YOU to Ray who orchestrated everything in getting my truck fixed and back to me. Thank you all for everything.
William Marye
Baltimore Maryland
I will be a moving advertisement for Jim Jennings Transmissions in Baltimore. Thank you again for your professionalism. I will keep you and your family in my prayers.
Robert C. McCoy
Baltimore Maryland
I want to thank you JC for what you did for me. I appreciate more than words could ever express!
Cheri Bachman
Baltimore Maryland
I would recommend Jim Jennings Transmission to everyone in Baltimore
Thomas Wilder
Glen Arm Maryland
They did an excellent job identifying and repairing our transmission problem; the repair was done quickly; and we were charged a reasonable rate.
Eugene Sobul
Essex Maryland
Jim Jennings did a great job getting my car's transmission repair completed in a timely manner at a price that didn't break my bank.
I'm so respectful to the team at Jim Jennings Transmissions in Baltimore for their passion and professionalism. They work for honor and work with honesty and integrity. I'll recommend to anyone who has concerns about their car transmission repair.
Eden Cheng
Halethorpe Maryland
I can't say enough about how I was treated at Jennings, especially in view of the fact that I did not have the original repair done at their shop. It is a very professionally run operation.
SPECIAL OFFERS
FREE
Check Engine Light Offer
Check Engine Light On? Get a Free Inspection!
FREE
Transmission Diagnosis
Most transmission problems can be diagnosed in half an hour by an experienced diagnostician.