The Road Ripper™ 3000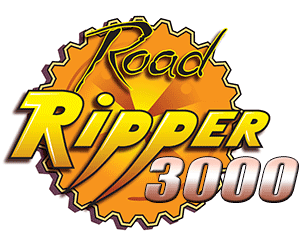 The Road Ripper 3000 is mother load of transmissions. Once The Road Ripper 3000 transmission opens a can of whup@$$, all hell breaks loose. It handles monster loads and leaves roads begging for mercy. Only the hardcore, serious drivers need to apply. Racers can kick its @$$ 24/7. The Road Ripper 3000 will only ask for more. Road Ripper 3000 — very durable, very hard-working and very kick @$$.
Vehicle Applications:
Frequent towing of 10,000 pounds or more on a fifth-wheel trailer
Engines with added horsepower of 250 or more
Drag cars running a quarter mile in 10-12 seconds
Design Considerations:
Hardcore, heavy-duty tempered transmission parts
Fortified case rigidity for strength
Larger servos and levers for maximum seamless grab
The Highest possible pressure for tight-grip, no-slug shifts
High-flow lube circuit, sump and pump beats heavy-duty heat
Ability to boost the charge circuit to handle higher torque loads
Peak density in clutch pack for no slippage
Heavy-duty bands and clutches that handle high energy
*Road Ripper 3000 transmissions require an external cooler which Jim Jennings Transmissions can supply for an additional cost.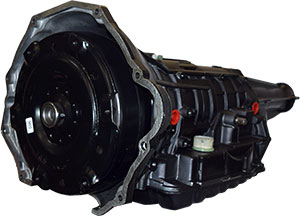 Road Ripper 3000™ is for the serious full-time racer and for the reprogrammed, stump-pulling, overloaded vehicle. This is a beefed-up performance truck transmission that can handle the extra horsepower and torque with a geartrain built to the highest capacity available. Hardened shafts, where available, are used to take on those extreme-working vehicles that like to break things. In this unit, we increase the pressures more in the transmission. We use high-energy clutches and bands like red, blue or even Raybestos® Z-Pak™ clutches and Pro Series™ bands. Certified Transmission addresses servos and accumulators in this transmission to match up with desired shift preferences. Our technicians replace all rollers and sprags with the maximum element available and increase the sump capacity for additional cooling. Converters are custom-built to handle all of a vehicle's applications. (Converters with a higher stall rate are available at an additional cost.) This is a very tough, very hard-working truck transmission.
Road Ripper 3000 Specifics
Use of the highest-flow pumps that are available.
Complete valve body and separator plate modifications for durability and improving shifts.
Installation of a heavy-duty planetary gear.
Increase in the baseline pressure which also provides a better linear line pressure increase for higher shift quality.
Hardened shafts where available.
Improvement of the throttle pressure circuit for a faster and more responsive line pressure boost.
Increased case rigidity to help prevent the case from cracking.
Resized servo and levers for maximum holding of any bands.
Increased sump capacity for additional cooling.
Use of high-energy clutches and professional series bands in the transmission.
An increase of the clutch packs by as much as 38 percent for more holding power.
Custom-built converters to handle specific applications.
Improves the lube circuit which feeds all the bushings, washers and geartrain in the transmission to keep them lubricated.
Improves the torque converter charge circuit which will ensure that the converter stays fully charged with fluid so you don't lose power during heavy demands or a wide-open throttle.
All sprags and rollers are replaced with the maximum element available for increased capacity.
The converters are custom-built to handle your application.