Partners
Chesapeake Gateway Chamber of Commerce
Chesapeake Gateway Chamber of Commerce
Jim Jennings Transmissions is proud of our long standing membership in the Chesapeake Gateway Chamber of Commerce. We know a strong chamber, with hundreds of members, is a strong advocate for our business and residential community and is an important factor in its continued success.
Jim Jennings Transmissions
601 Eastern Avenue, Essex, MD
Driving Directions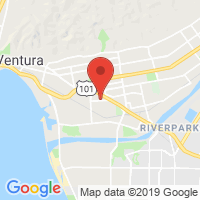 Weekdays:
7:30 AM to 5:30 PM
Closed Weekends
TESTIMONIALS
Your honesty and integrity are immeasurable and qualities of great value to customers like us.
Patrica Gormeninger
Parkville Maryland
Just wanted to say how pleased I am with the service and staff at Jim Jennings Transmissions. I am a repeat customer and will continue to be a repeat customer
I am extremely pleased with how courteous the team was to me, how they kept me informed concerning the repair's progress, explained what was needed and why, promptly it was completed, and "went the extra mile" to make the entire experience easier for me.
Beth Woody
Nottingham Maryland
Bottom line...transmission problem brought...transmission problem resolved... at a very fair and reasonable rate . I may add that the office staff is very professional, courteous, and personable. I would highly recommend them to anyone. THANKS GUYS
Chuck Cintas
Essex Maryland
A1 of a kind place. 1 of a kind transmission adjustment with one of a kind people. Excellent!
Earl Garrett
Baltimore Maryland
Again, thank you for your great service and we want you to know that it doesn't go unnoticed.
Paul Mahoney
Towson Maryland
Not enough stars to show my satisfaction with your work
Herman Lorenz
Baltimore Maryland
I will be a moving advertisement for Jim Jennings Transmissions in Baltimore. Thank you again for your professionalism. I will keep you and your family in my prayers.
Robert C. McCoy
Baltimore Maryland
I want to thank you JC for what you did for me. I appreciate more than words could ever express!
Cheri Bachman
Baltimore Maryland
I have had 2 transmissions repair. They always back their work with integrity!
George Hayes
Middle River Maryland
SPECIAL OFFERS
FREE
Check Engine Light Offer
Check Engine Light On? Get a Free Inspection!
FREE
Transmission Diagnosis
Most transmission problems can be diagnosed in half an hour by an experienced diagnostician.