Auto Repair & Service Estimates
Jim Jennings Transmissions
601 Eastern Avenue, Essex, MD
Driving Directions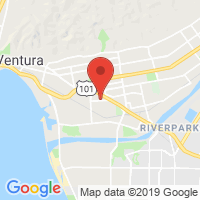 Weekdays:
7:30 AM to 5 PM
Closed Weekends
TESTIMONIALS
I would highly recommend this Baltimore transmission shop to everyone I know.
Jim Jennings Transmission are very honest people. They could have made a lot of money from having a transmission repair.
Robbie Johnson
Baltimore MD
My whole family has dealt with them. You can trust their work. I would give them an A.
I can't say enough about how I was treated at Jennings, especially in view of the fact that I did not have the original repair done at their shop. It is a very professionally run operation.
To say that they were honest, kind, and fair does not say enough.
If you don't have that friend to recommend Jim Jennings Transmissions in Baltimore to you, then take my word for it - they offer exceptional service!
I will refer everyone to Jim Jennings Transmissions in Essex. They really made me feel at ease and the quality of work was the best I ever had at any shop.
I am truly lucky that I drove by Jim Jennings at that time I highly recommend that you see them asap. We appreciate your honesty and professionalism!!
I will be a moving advertisement for Jim Jennings Transmissions in Baltimore. Thank you again for your professionalism. I will keep you and your family in my prayers.
Robert C. McCoy
Baltimore MD
Gary and his team are the best, THANK YOU! I have been telling everyone to go to JIM JENNINGS for all their transmission repair work.
SPECIAL OFFERS
FREE
Check Engine Light Offer
Check Engine Light On? Get a Free Inspection!
FREE
Transmission Diagnosis
Most transmission problems can be diagnosed in half an hour by an experienced diagnostician.