Auto Transmission Experts
Google
AAA Approved

BBB Rated
Exceeding Expectations Since 1958
Appointments
Baltimore MD

Voted Best Transmission Repair & Service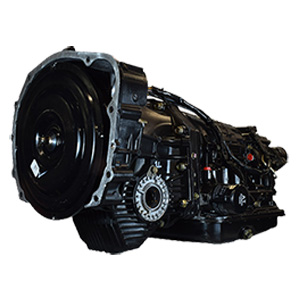 Jim Jennings Transmissions realizes that our customers in the greater Baltimore area rely on and need their vehicles for all types of transportation purposes. From driving to and from work each day around the roads of Baltimore, taking children to school, running errands, and all that happens in life in between those day to day road trips. Unfortunately, when a vehicle is in need of a repair, often times finding an alternative mode of transportation is not easy, particularly in Baltimore. When an unfortunate situation happens with a vehicle, the experts at Jim Jennings Transmissions are ready to help. Our technicians are the very best and ready to perform the most thorough of inspections and troubleshooting procedures to provide only the most accurate of diagnoses.
When it comes to transmissions, Jim Jennings Transmissions is considered by many to be the best Baltimore transmission shop. Transmissions are the most complex system in a vehicle. With hundreds of parts, transmission problems can be challenging to fix, let alone diagnose problems. As such Jim Jennings Transmissions advises customers that before having a new transmission installed at a general auto repair shop in Baltimore, consult with and permit one of our technicians to inspect it first. Frequently the source of the problem with a transmission is a minor to simple fix and definitely less expensive that a new transmission.
Jim Jennings Transmissions values each one of our customers. From the very first moment a customer drives a car or truck into our Baltimore auto repair shop, we want to earn their trust. The goal of Jim Jennings Transmissions is to offer only the services and repairs needed for a vehicle, and not any that are not required. Our team understands and realizes the important role vehicles play in our customers' lives and as such we are dedicated to ensuring they get the most accurate, affordable, and precise diagnosis and repair possible. When considering the complicated tools and equipment to repair a vehicle, Jim Jennings Transmissions only uses the best available and hires only well-trained and certified technicians and specialists.
TESTIMONIALS
I would definitely do business with them again - they are trustworthy, reliable and communicate every step of the way! I was totally impressed!
I will be a moving advertisement for Jim Jennings Transmissions in Baltimore. Thank you again for your professionalism. I will keep you and your family in my prayers.
Robert C. McCoy
Baltimore MD
Great place would recommend anyone to have their vehicle serviced there as employees go above and beyond to make sure your vehicle and your needs are met.
Joseph Collins
Baltimore MD
I want to thank you JC for what you did for me. I appreciate more than words could ever express!
Cheri Bachman
Baltimore MD
Jim Jennings Transmissions in Baltimore is a great business. They are honest, professional, customer oriented people who provide excellent transmission repair service. I would definitely recommend them to family and friends.
Thank you so much! I would definitely recommend Jim Jennings Transmissions and I would refer my friends and family as well (: You guys are awesome!
I felt very confident that the transmission repair work was being done correctly and honestly and that I was not being taken advantage of in my lack of knowledge of the workings of the car. I would recommend them to my friends without hesitation.
Jim Jennings Transmission gets 10/10 from me! Thank you all!
They took it for a test drive, spent another hour with the car and advised that the ONLY problem is the lack of the transmission fluid that will cost us under $100. You are our ONLY transmission place!
My whole family has dealt with them. You can trust their work. I would give them an A.
Special Offers & Savings
Jim Jennings Transmissions invites those interested in saving on various automotive repairs our auto repair shop offers to check out the special offers provided below.
FREE
Check Engine Light Offer
Check Engine Light On? Get a Free Inspection!
FREE
Transmission Diagnosis
Most transmission problems can be diagnosed in half an hour by an experienced diagnostician.
Jim Jennings Transmissions
601 Eastern Ave
Essex MD
21221
Weekdays:
7:30 AM to 5 PM
Closed Weekends