Auto Transmission Experts
Google
AAA Approved

BBB Rated
Exceeding Expectations Since 1958
Appointments
Baltimore MD

Voted Best Transmission Repair & Service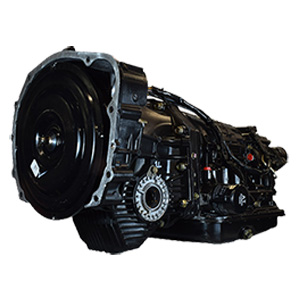 Jim Jennings Transmissions realizes that our customers in the greater Baltimore area rely on and need their vehicles for all types of transportation purposes. From driving to and from work each day around the roads of Baltimore, taking children to school, running errands, and all that happens in life in between those day to day road trips. Unfortunately, when a vehicle is in need of a repair, often times finding an alternative mode of transportation is not easy, particularly in Baltimore. When an unfortunate situation happens with a vehicle, the experts at Jim Jennings Transmissions are ready to help. Our technicians are the very best and ready to perform the most thorough of inspections and troubleshooting procedures to provide only the most accurate of diagnoses.
When it comes to transmissions, Jim Jennings Transmissions is considered by many to be the best Baltimore transmission shop. Transmissions are the most complex system in a vehicle. With hundreds of parts, transmission problems can be challenging to fix, let alone diagnose problems. As such Jim Jennings Transmissions advises customers that before having a new transmission installed at a general auto repair shop in Baltimore, consult with and permit one of our technicians to inspect it first. Frequently the source of the problem with a transmission is a minor to simple fix and definitely less expensive that a new transmission.
Jim Jennings Transmissions values each one of our customers. From the very first moment a customer drives a car or truck into our Baltimore auto repair shop, we want to earn their trust. The goal of Jim Jennings Transmissions is to offer only the services and repairs needed for a vehicle, and not any that are not required. Our team understands and realizes the important role vehicles play in our customers' lives and as such we are dedicated to ensuring they get the most accurate, affordable, and precise diagnosis and repair possible. When considering the complicated tools and equipment to repair a vehicle, Jim Jennings Transmissions only uses the best available and hires only well-trained and certified technicians and specialists.
TESTIMONIALS
Now I do not hope to have another transmission problem, but if I do- you know who I would be going to!
Jessica Esochaghi
White Marsh MD
All the transmission team were very courteous. I would recommend Jim Jennings for all your transmission repairs.
Jay Carpenter
Middle River MD
Extremely professional and knowledgeable company I would recommend Jim Jennings Trans to anyone that thinks they have a transmission problem.
Your transmission technician went the extra mile. It saved me an extra trip plus caused minimal inconvenience to me. The goodwill built up by your father continues to grow with employees like JC.
Bill Mciimail
Baltimore MD
My whole family has dealt with them. You can trust their work. I would give them an A.
I think they are the most honest and effective transmission people in all of Maryland.
Louis Workmeister
Middle River MD
After going to 3 different shops and getting 3 different results and not being pleased with their services I went to Jim Jennings Transmissions in Baltimore.
I always come back to Jim Jennings for the best transmission service in Baltimore!
I'm so respectful to the team at Jim Jennings Transmissions in Baltimore for their passion and professionalism. They work for honor and work with honesty and integrity. I'll recommend to anyone who has concerns about their car transmission repair.
I would like to say thanks again to Gary, JC, Ray and the entire Jim Jennings Transmissions' team. I was having a shifting issue that was intermittent and difficult to diagnose on my Dodge Ram.
Special Offers & Savings
Jim Jennings Transmissions invites those interested in saving on various automotive repairs our auto repair shop offers to check out the special offers provided below.
FREE
Check Engine Light Offer
Check Engine Light On? Get a Free Inspection!
FREE
Transmission Diagnosis
Most transmission problems can be diagnosed in half an hour by an experienced diagnostician.
Jim Jennings Transmissions
601 Eastern Ave
Essex MD
21221
Weekdays:
7:30 AM to 5 PM
Closed Weekends