Baltimore MD

Jeep Cherokee Repair & Service

Jim Jennings Transmissions welcomes you to our website's page with information about the repair services we offer for Jeep Cherokee model vehicles. The team of auto mechanics at Jim Jennings Transmissions are expertly trained in repairing and servicing Cherokee as well as other models manufactured by Jeep.
Jim Jennings Transmissions
601 Eastern Avenue, Essex, MD
Driving Directions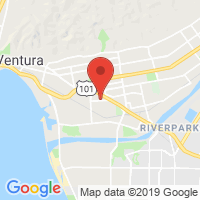 Weekdays:
7:30 AM to 5:30 PM
Closed Weekends
TESTIMONIALS
I will definitely be taking my car back there for check-ups and any future repairs. THEY ARE THE BEST! Thank You Jim Jennings
Ron Rubenstein
Rosedale Maryland
I can't thank Jim Jennings enough. They are honest, do good work, and fast. Whatever the top star is, I would have to give it to them.
I'm so respectful to the team at Jim Jennings Transmissions in Baltimore for their passion and professionalism. They work for honor and work with honesty and integrity. I'll recommend to anyone who has concerns about their car transmission repair.
Eden Cheng
Halethorpe Maryland
I am truly lucky that I drove by Jim Jennings at that time I highly recommend that you see them asap. We appreciate your honesty and professionalism!!
Douglas Bouns
Essex Maryland
I always come back to Jim Jennings for the best transmission service in Baltimore!
Frank Lopez
Ocean City Maryland
I will not hesitate to have my car repaired at Jim Jennings Transmissions.
Dominic D'Apice
Odenton Maryland
I felt very confident that the transmission repair work was being done correctly and honestly and that I was not being taken advantage of in my lack of knowledge of the workings of the car. I would recommend them to my friends without hesitation.
I am confident that, had my truck needed a new transmission, Jim Jennings would have done it right the first time. Thank you Jim Jennings for your honest, efficient and courteous service!
The entire team of technicians at Jim Jennings Transmissions in Baltimore treated us like family!
Arlon King
Daytona Beach Florida
I am extremely pleased with how courteous the team was to me, how they kept me informed concerning the repair's progress, explained what was needed and why, promptly it was completed, and "went the extra mile" to make the entire experience easier for me.
Beth Woody
Nottingham Maryland
SPECIAL OFFERS
FREE
Check Engine Light Offer
Check Engine Light On? Get a Free Inspection!
FREE
Transmission Diagnosis
Most transmission problems can be diagnosed in half an hour by an experienced diagnostician.