State Senator JB Jennings Reelection
11/5/2014
Jim's grandson, JB Jennings, was reelected to the Maryland Senate representing northeastern Baltimore County and southern Harford County. This election cycle will be his fifth serving the 7th Legislative District.
Jim Jennings Transmissions
601 Eastern Avenue, Essex, MD
Driving Directions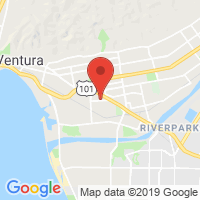 Weekdays:
7:30 AM to 5:30 PM
Closed Weekends
TESTIMONIALS
J.C. was very helpful explaining things to me so I understood what was going on with my car and what they had to do.
Joan O'Neill
Baltimore Maryland
extremely honest information, and saved me a TON of money! I have already spread their name around to several friends, and will continue to do so in the future.
Kendall Manges
Parkville Maryland
I have and will again depend on the excellent repair work of the mechanics and will and have recommend their location to anyone I know who needs transmission work.
The transmission repair and towing costs were very affordable and my car runs great!
Bryon T.
Baltimore Maryland
I wanted to let you know that since I have been coming to Jim Jennings Transmissions in Baltimore to have my car serviced, I have nothing but glowing words for the level of customer service that I have received!
Ken Macleod
Forest Hill Maryland
I was very satisfied with my transmission service at Jim Jennings Transmissions. They were very professional and kept me up to date with what was going on with my car throughout the long transmission rebuild process. Would take my car back there if I had any issues again with my car.
Travis
Baltimore Maryland
The well-trained technicians at Jim Jennings Transmissions in Baltimore are top notch and your waiting room is nicer than most doctor's waiting rooms!
Meg Stratton
Towson Maryland
I would recommend Jim Jennings Transmission to anyone who wants GOOD QUALITY TRANSMISSION SERVICE!
I will be a moving advertisement for Jim Jennings Transmissions in Baltimore. Thank you again for your professionalism. I will keep you and your family in my prayers.
Robert C. McCoy
Baltimore Maryland
They are honest and genuinely care for the customers, you leave there comfortable with your decision and reassured. The Jim Jennings Transmissions team is extremely professional and dedicated to making the customer happy.
Myron Strong
Pikesville Maryland
SPECIAL OFFERS
FREE
Check Engine Light Offer
Check Engine Light On? Get a Free Inspection!
FREE
Transmission Diagnosis
Most transmission problems can be diagnosed in half an hour by an experienced diagnostician.