State Senator JB Jennings Reelection
11/5/2014
Jim's grandson, JB Jennings, was reelected to the Maryland Senate representing northeastern Baltimore County and southern Harford County. This election cycle will be his fifth serving the 7th Legislative District.
Jim Jennings Transmissions
601 Eastern Avenue, Essex, MD
Driving Directions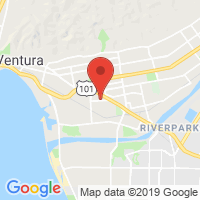 Weekdays:
7:30 AM to 5:30 PM
Closed Weekends
TESTIMONIALS
Great place would recommend anyone to have their vehicle serviced there as employees go above and beyond to make sure your vehicle and your needs are met.
Joseph Collins
Baltimore Maryland
their honesty and integrity will have me going back to them if I need work done again...and now I'll be the one recommending them...thanks Jim Jennings Transmissions!
Bill Severn
Baltimore Maryland
Jim Jennings Transmissions in Baltimore is a great business. They are honest, professional, customer oriented people who provide excellent transmission repair service. I would definitely recommend them to family and friends.
The transmission repair and towing costs were very affordable and my car runs great!
Bryon T.
Baltimore Maryland
I would recommend Jim Jennings Transmission to anyone who wants GOOD QUALITY TRANSMISSION SERVICE!
The entire team of technicians at Jim Jennings Transmissions in Baltimore treated us like family!
Arlon King
Daytona Beach Florida
I would recommend Jim Jennings Transmissions to any one looking for a first rate, highly professional transmission shop. Thanks again.
John Wiley
Timonium Maryland
They took it for a test drive, spent another hour with the car and advised that the ONLY problem is the lack of the transmission fluid that will cost us under $100. You are our ONLY transmission place!
Eleonora Q.
Timonium Maryland
I always come back to Jim Jennings for the best transmission service in Baltimore!
Frank Lopez
Ocean City Maryland
We can't begin to say enough good things about the EXCEPTIONAL customer service we received from JC! It's so nice to know there are businesses with integrity that truly care about their customers!
TJ Brooks
Catonsville Maryland
SPECIAL OFFERS
FREE
Check Engine Light Offer
Check Engine Light On? Get a Free Inspection!
FREE
Transmission Diagnosis
Most transmission problems can be diagnosed in half an hour by an experienced diagnostician.