JB Jennings Chosen to be Minority Leader
11/1/2014
Jim's grandson, JB Jennings was chosen by the Republican members of the Maryland Senate to be their leader for the upcoming Legislative Session. JB has a strong reputation for his honesty and integrity and is now on the powerful Finance committee.
Jim Jennings Transmissions
601 Eastern Avenue, Essex, MD
Driving Directions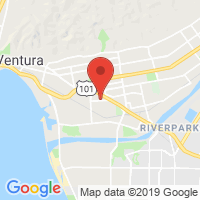 Weekdays:
7:30 AM to 5:30 PM
Closed Weekends
TESTIMONIALS
Extremely professional and knowledgeable company I would recommend Jim Jennings Trans to anyone that thinks they have a transmission problem.
Theodore Smith
Essex Maryland
Their striving for honest, quality work truly showed with my experience on the phone and at the repair shop. I would strongly recommend Jim Jennings Transmissions to anyone else seeking transmission repair.
Collin Edwards
Perry Hall Maryland
I can't thank Jim Jennings enough. They are honest, do good work, and fast. Whatever the top star is, I would have to give it to them.
I think they are the most honest and effective transmission people in all of Maryland.
Louis Workmeister
Middle River Maryland
Thank you so much! I would definitely recommend Jim Jennings Transmissions and I would refer my friends and family as well (: You guys are awesome!
Jessica H.
Dundalk Maryland
I cannot thank you enough for your outstanding customer service. I will be happy to recommend your transmission repair shop to others as fair, honest, expert and courteous.
Bob Melanson
Baltimore Maryland
The best place to have transmission service. Saved me over $200 dollars on a Fluid and Filter change on my Jeep CVT compared to dealer price.
Dan Goodman
Randallstown Maryland
Now I do not hope to have another transmission problem, but if I do- you know who I would be going to!
Jessica Esochaghi
White Marsh Maryland
If you don't have that friend to recommend Jim Jennings Transmissions in Baltimore to you, then take my word for it - they offer exceptional service!
I really appreciated his honesty and would recommend him to anyone who has a question about a company's integrity.
Joel
Owings Mills Maryland
SPECIAL OFFERS
FREE
Check Engine Light Offer
Check Engine Light On? Get a Free Inspection!
FREE
Transmission Diagnosis
Most transmission problems can be diagnosed in half an hour by an experienced diagnostician.