JB Jennings Wins 7th District Senate Primary
11/2/2010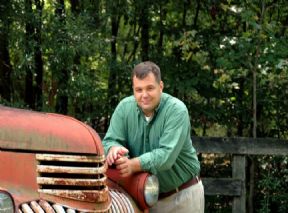 JB Jennings, Jim's grandson, was successful in his bid for the republican nomination to run for the Maryland senate seat in the 7th legislative district. JB gave up his seat as a state delegate he had held for the last eight years to run for the seat being vacated by senator Andy Harris.
Jb's opponent in the race was former state delegate and Maryland insurance commissioner, Al Redmer. JB will now square off against the democratic winner, Rebecca L. Nelson and looks forward to the election on November 2nd.
JB would like to thank each and every friend and supporter who were so generous contributing their time to help with his campaign and thank everyone who cast their vote for him. He also would like send out a "big thank you" to everyone who made a financial contribution that actually made his campaign possible. He promises to work hard to help make Maryland a better state in which to live, work and play. JB was the only legislator who did not miss a single floor vote during the last eight years.