Mission Statement
Jim Jennings Transmissions
601 Eastern Avenue, Essex, MD
Driving Directions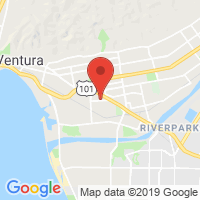 Weekdays:
7:30 AM to 5:30 PM
Closed Weekends
TESTIMONIALS
We have had the pleasure of using Jim Jennings Transmissions three times. Their kindness and experience never faltered. Always went above and beyond to help with our and even took precious time to listen to our constant ranting and questions.
Tim Ackerman
Baltimore Maryland
They took it for a test drive, spent another hour with the car and advised that the ONLY problem is the lack of the transmission fluid that will cost us under $100. You are our ONLY transmission place!
Eleonora Q.
Timonium Maryland
Standing behind their work and doing it in a timely manner. I am grateful for quality work at an affordable price and the integrity to back it up. Thank you very much.
John
White Marsh Maryland
Their quality and excellent Knowledge of every vehicle I have taken to them has been done 1st class. I would rate them as a five star gold standard in the industry. Well done guys!
Michael Bonomolo
Kingsville Maryland
I would definitely do business with them again - they are trustworthy, reliable and communicate every step of the way! I was totally impressed!
Denni Arrup
Parkville Maryland
I was very satisfied with my transmission service at Jim Jennings Transmissions. They were very professional and kept me up to date with what was going on with my car throughout the long transmission rebuild process. Would take my car back there if I had any issues again with my car.
Travis
Baltimore Maryland
I cannot thank you enough for your outstanding customer service. I will be happy to recommend your transmission repair shop to others as fair, honest, expert and courteous.
Bob Melanson
Baltimore Maryland
I will always recommend your company to family and friends as the best transmission repair shop in Baltimore!
William Rogers
Belair Maryland
J.C. was very helpful explaining things to me so I understood what was going on with my car and what they had to do.
Joan O'Neill
Baltimore Maryland
Again, thank you for your great service and we want you to know that it doesn't go unnoticed.
Paul Mahoney
Towson Maryland
SPECIAL OFFERS
FREE
Check Engine Light Offer
Check Engine Light On? Get a Free Inspection!
FREE
Transmission Diagnosis
Most transmission problems can be diagnosed in half an hour by an experienced diagnostician.