Gallery
Governor Ehrlich Tours Shop
Jim Jennings Transmissions
601 Eastern Avenue, Essex, MD
Driving Directions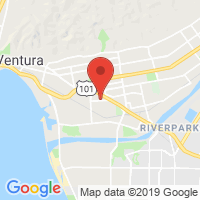 Weekdays:
7:30 AM to 5:30 PM
Closed Weekends
TESTIMONIALS
It was so nice dealing with such an honest business as Jim Jennings Transmission!
Dan Kicklighter
Dundalk Maryland
I would recommend Jim Jennings Transmission to anyone who wants GOOD QUALITY TRANSMISSION SERVICE!
Your honesty and integrity are immeasurable and qualities of great value to customers like us.
Patrica Gormeninger
Parkville Maryland
I completely trust Jim Jennings to perform service on my car. Thank you!
Frances Cary
Catonsville Maryland
Bottom line...transmission problem brought...transmission problem resolved... at a very fair and reasonable rate . I may add that the office staff is very professional, courteous, and personable. I would highly recommend them to anyone. THANKS GUYS
Chuck Cintas
Essex Maryland
The transmission repair and towing costs were very affordable and my car runs great!
Bryon T.
Baltimore Maryland
Jim Jennings Transmission is a very professional transmission repair shop. the price is right and they treat you like family
Phyllis
Baltimore Maryland
Their staff is great and very pleasant to work with. I want to give a special THANK YOU to Ray who orchestrated everything in getting my truck fixed and back to me. Thank you all for everything.
William Marye
Baltimore Maryland
They took it for a test drive, spent another hour with the car and advised that the ONLY problem is the lack of the transmission fluid that will cost us under $100. You are our ONLY transmission place!
Eleonora Q.
Timonium Maryland
I want to thank you JC for what you did for me. I appreciate more than words could ever express!
Cheri Bachman
Baltimore Maryland
SPECIAL OFFERS
FREE
Check Engine Light Offer
Check Engine Light On? Get a Free Inspection!
FREE
Transmission Diagnosis
Most transmission problems can be diagnosed in half an hour by an experienced diagnostician.