Should I Fix My Car Or Replace It?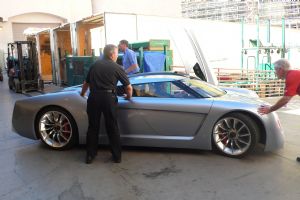 What a great question....especially in times like these. The real issue is, do the benefits of repairing your existing vehicle justify the costs? If your car, SUV or truck have been routinely maintained and it is in pretty good shape otherwise, it is virtually impossible to financially justify replacing it with another. We, at Jim Jennings Transmissions deal with these issues many times per day and have seen many owners fix a $1,000, $1,500, $2,000 or $2,500 problem by spending $15,000 to $30,000 on a replacement vehicle. The part that doesn't make sense to us is that their existing vehicle had 100,000 miles left in it with no payments. Now they are obligated to make 60 to 84 monthly payments of $300 to $600.
The Jim Jennings Transmissions recommendation is simple.....consider the cost to repair your car or truck and then divide that cost by 12, 24 or 36 months to see the actual monthly cost if you kept it. Now compare that monthly cost to the monthly payments for a replacement vehicle for 60 to 84 months. A quality transmission replacement is usually equivalent to six to eight months of payments on a new car.
You, and only you, can decide what is best for your family or business and our recommendation is to let us help you get the facts before you make your decision. Other questions you might ponder if the thought is to replace the current vehicle are; do I "just" want a new one, do I really need it, can I do without it or most important if you're looking at a used car........why did the last owner trade it in?