How Can Jim Jennings Transmissions Save Me Money?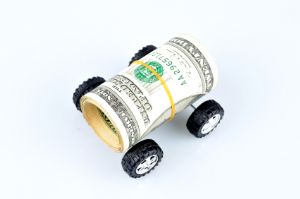 Lots of ways and I will try to list most of them below:
We will save you money because we are fanatics about being honest with our customers. We will never, knowingly, misrepresent the facts.
All repairs we recommend will be based on "cost versus benefits". In other words, the results have to be worth the cost or we won't recommend you have it done.
If we're not great at a particular repair, we will recommend someone who is.
Our technicians are well trained and very well equipped to do drive-line work so we won't waste your time or money.....and they're honest.
Ask us to check the transmission out in a vehicle you're about to buy so you'll be able to discover the risks before they become your problem. Did the previous owner learn something that was going to cost him money and that's why he sold it?
Have us check your transmission before your factory, used car or extended warranty expires so if your transmission has a problem......you might get help with the cost.
We have over a dozen computers connected to the web via FIOS so we can quickly access the technical resources to which we subscribe so we can get the information we need to fix your problem quickly.
As we repair your transmission or other component in the drive-line, we will look for other problems that could affect longevity of the repair. We also look for things that will save you money if repaired at the same time.
We will prioritize your repairs so you'll know if you can do the repairs in the future.
We are committed to use the best parts available so your repair will last a long time.
We do the initial diagnosis at no charge.
We pay the local tow (usually five miles) should you have a serious problem and you have us do the repair.
If you don't need the repair, we won't recommend it.
We won't withhold repair information on your vehicle in order to get the job with the intent to call you back with "the rest of the story". We tell you everything we know before we suggest a repair.
This isn't to say we're old, but the combined years of experience of our staff in the transmission repair business is very close to 400 years. We have a tremendous storehouse of knowledge to insure you receive the right repair at the right time.
We NEVER spend your money. Our job is to properly diagnose your problem, educate you, provide you with options and then be patient while you decide what to do.
If we have to do warranty repairs on your car or truck, it will go to the "front of the line" and not the back. That means it will get fixed sooner, not later and be back on the job faster earning you money or carrying you to work.