Baltimore MD

Lexus Gx Repair & Service

Jim Jennings Transmissions welcomes you to our website's page with information about the repair services we offer for Lexus Gx model vehicles. The team of auto mechanics at Jim Jennings Transmissions are expertly trained in repairing and servicing Gx as well as other models manufactured by Lexus.
Jim Jennings Transmissions
601 Eastern Avenue, Essex, MD
Driving Directions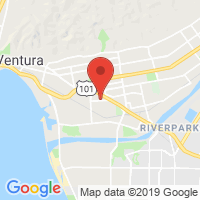 Weekdays:
7:30 AM to 5:30 PM
Closed Weekends
TESTIMONIALS
They took it for a test drive, spent another hour with the car and advised that the ONLY problem is the lack of the transmission fluid that will cost us under $100. You are our ONLY transmission place!
Eleonora Q.
Timonium Maryland
I wanted to let you know that since I have been coming to Jim Jennings Transmissions in Baltimore to have my car serviced, I have nothing but glowing words for the level of customer service that I have received!
Ken Macleod
Forest Hill Maryland
Jim Jennings Transmissions in Baltimore is a great business. They are honest, professional, customer oriented people who provide excellent transmission repair service. I would definitely recommend them to family and friends.
I am truly lucky that I drove by Jim Jennings at that time I highly recommend that you see them asap. We appreciate your honesty and professionalism!!
Douglas Bouns
Essex Maryland
I would like to say thanks again to Gary, JC, Ray and the entire Jim Jennings Transmissions' team. I was having a shifting issue that was intermittent and difficult to diagnose on my Dodge Ram.
Joe Wilson
Baltimore Maryland
I will choose them again even though I live in York PA I will drive to Baltimore just to get what I need fixed they are reliable, quick, and get straight to the job.
Tarsha williams
York Pennsylvania
They are honest and genuinely care for the customers, you leave there comfortable with your decision and reassured. The Jim Jennings Transmissions team is extremely professional and dedicated to making the customer happy.
Myron Strong
Pikesville Maryland
Not enough stars to show my satisfaction with your work
Herman Lorenz
Baltimore Maryland
I would recommend Jim Jennings Transmission to anyone who wants GOOD QUALITY TRANSMISSION SERVICE!
I drove my car down to Essex from Bel Air, and he fixed my transmission problem FREE OF CHARGE! The only thing I needed was a bushing instead of the 50 dollar transmission governor the other shop wanted to install which was incorrect. Thanks again!
Dominic Daniel
Baltimore Maryland
SPECIAL OFFERS
FREE
Check Engine Light Offer
Check Engine Light On? Get a Free Inspection!
FREE
Transmission Diagnosis
Most transmission problems can be diagnosed in half an hour by an experienced diagnostician.