Baltimore MD

Lexus Es Repair & Service

Jim Jennings Transmissions welcomes you to our website's page with information about the repair services we offer for Lexus Es model vehicles. The team of auto mechanics at Jim Jennings Transmissions are expertly trained in repairing and servicing Es as well as other models manufactured by Lexus.
Jim Jennings Transmissions
601 Eastern Avenue, Essex, MD
Driving Directions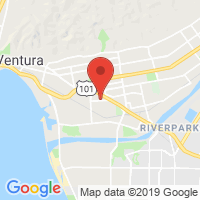 Weekdays:
7:30 AM to 5:30 PM
Closed Weekends
TESTIMONIALS
A business I can truly trust and I will recommend Jim Jennings Transmissions to my family and friends. Thanks for all your help!
We have had the pleasure of using Jim Jennings Transmissions three times. Their kindness and experience never faltered. Always went above and beyond to help with our and even took precious time to listen to our constant ranting and questions.
Tim Ackerman
Baltimore Maryland
Jim Jennings Transmission are very honest people. They could have made a lot of money from having a transmission repair.
Robbie Johnson
Baltimore Maryland
Their striving for honest, quality work truly showed with my experience on the phone and at the repair shop. I would strongly recommend Jim Jennings Transmissions to anyone else seeking transmission repair.
Collin Edwards
Perry Hall Maryland
They requested I take the car to the dealership and have it fixed for free! This saved me a lot of money and shows what a honest and respectable establishment Jim Jennings is.
Rob Johns
Edgemere Maryland
I will not hesitate to have my car repaired at Jim Jennings Transmissions.
Dominic D'Apice
Odenton Maryland
Hands down Jim Jennings is the best transmission repair shop in Baltimore!
Ms. Carrington
Essex Maryland
They did an excellent job identifying and repairing our transmission problem; the repair was done quickly; and we were charged a reasonable rate.
Eugene Sobul
Essex Maryland
their honesty and integrity will have me going back to them if I need work done again...and now I'll be the one recommending them...thanks Jim Jennings Transmissions!
Bill Severn
Baltimore Maryland
I was very satisfied with my transmission service at Jim Jennings Transmissions. They were very professional and kept me up to date with what was going on with my car throughout the long transmission rebuild process. Would take my car back there if I had any issues again with my car.
Travis
Baltimore Maryland
SPECIAL OFFERS
FREE
Check Engine Light Offer
Check Engine Light On? Get a Free Inspection!
FREE
Transmission Diagnosis
Most transmission problems can be diagnosed in half an hour by an experienced diagnostician.