Baltimore MD

Lexus Ct 200h Repair & Service

Jim Jennings Transmissions welcomes you to our website's page with information about the repair services we offer for Lexus Ct 200h model vehicles. The team of auto mechanics at Jim Jennings Transmissions are expertly trained in repairing and servicing Ct 200h as well as other models manufactured by Lexus.
Jim Jennings Transmissions
601 Eastern Avenue, Essex, MD
Driving Directions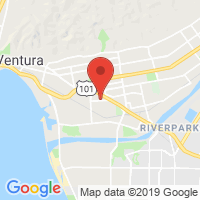 Weekdays:
7:30 AM to 5:30 PM
Closed Weekends
TESTIMONIALS
I will not hesitate to have my car repaired at Jim Jennings Transmissions.
Dominic D'Apice
Odenton Maryland
I would recommend Jim Jennings Transmission to anyone who wants GOOD QUALITY TRANSMISSION SERVICE!
These guys are honest and trustworthy as the day is long!
I am extremely pleased with how courteous the team was to me, how they kept me informed concerning the repair's progress, explained what was needed and why, promptly it was completed, and "went the extra mile" to make the entire experience easier for me.
Beth Woody
Nottingham Maryland
Jim Jennings Transmissions truly are customer service oriented and very professional. There are still some great businesses left in this world and I experienced it first hand with them
Anthony
Durham North Carolina
Jim Jennings did a great job getting my car's transmission repair completed in a timely manner at a price that didn't break my bank.
The transmission repair and towing costs were very affordable and my car runs great!
Michael Williams
Towson Maryland
Their striving for honest, quality work truly showed with my experience on the phone and at the repair shop. I would strongly recommend Jim Jennings Transmissions to anyone else seeking transmission repair.
Collin Edwards
Perry Hall Maryland
They did an excellent job identifying and repairing our transmission problem; the repair was done quickly; and we were charged a reasonable rate.
Eugene Sobul
Essex Maryland
Jim Jennings Transmissions in Baltimore is a great business. They are honest, professional, customer oriented people who provide excellent transmission repair service. I would definitely recommend them to family and friends.
SPECIAL OFFERS
FREE
Check Engine Light Offer
Check Engine Light On? Get a Free Inspection!
FREE
Transmission Diagnosis
Most transmission problems can be diagnosed in half an hour by an experienced diagnostician.