Baltimore MD

Ford Expedition Repair & Service

Jim Jennings Transmissions welcomes you to our website's page with information about the repair services we offer for Ford Expedition model vehicles. The team of auto mechanics at Jim Jennings Transmissions are expertly trained in repairing and servicing Expedition as well as other models manufactured by Ford.
Jim Jennings Transmissions
601 Eastern Avenue, Essex, MD
Driving Directions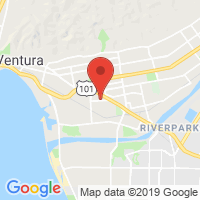 Weekdays:
7:30 AM to 5:30 PM
Closed Weekends
TESTIMONIALS
Jim Jennings Transmission gets 10/10 from me! Thank you all!
Alex Darnell
Baltimore Maryland
Thank you for the time to build a good transmission, to my specs! I'll send all my work to you because you take the time that other shops don't.
Ryan Kammer
Bel Air Maryland
I put my van in their transmission repair and less than one week I got it out with the help of their repair financing program they offered.
Your honesty and integrity are immeasurable and qualities of great value to customers like us.
Patrica Gormeninger
Parkville Maryland
Your transmission technician went the extra mile. It saved me an extra trip plus caused minimal inconvenience to me. The goodwill built up by your father continues to grow with employees like JC.
Bill Mciimail
Baltimore Maryland
I always come back to Jim Jennings for the best transmission service in Baltimore!
Frank Lopez
Ocean City Maryland
I can't thank Jim Jennings enough. They are honest, do good work, and fast. Whatever the top star is, I would have to give it to them.
I am confident that, had my truck needed a new transmission, Jim Jennings would have done it right the first time. Thank you Jim Jennings for your honest, efficient and courteous service!
I am extremely pleased with how courteous the team was to me, how they kept me informed concerning the repair's progress, explained what was needed and why, promptly it was completed, and "went the extra mile" to make the entire experience easier for me.
Beth Woody
Nottingham Maryland
Jim Jennings did a great job getting my car's transmission repair completed in a timely manner at a price that didn't break my bank.
SPECIAL OFFERS
FREE
Check Engine Light Offer
Check Engine Light On? Get a Free Inspection!
FREE
Transmission Diagnosis
Most transmission problems can be diagnosed in half an hour by an experienced diagnostician.