Baltimore MD

Ford Escape Repair & Service

Jim Jennings Transmissions welcomes you to our website's page with information about the repair services we offer for Ford Escape model vehicles. The team of auto mechanics at Jim Jennings Transmissions are expertly trained in repairing and servicing Escape as well as other models manufactured by Ford.
Jim Jennings Transmissions
601 Eastern Avenue, Essex, MD
Driving Directions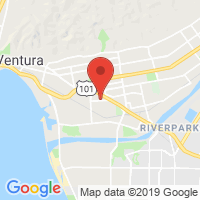 Weekdays:
7:30 AM to 5:30 PM
Closed Weekends
TESTIMONIALS
They took it for a test drive, spent another hour with the car and advised that the ONLY problem is the lack of the transmission fluid that will cost us under $100. You are our ONLY transmission place!
Eleonora Q.
Timonium Maryland
I drove my car down to Essex from Bel Air, and he fixed my transmission problem FREE OF CHARGE! The only thing I needed was a bushing instead of the 50 dollar transmission governor the other shop wanted to install which was incorrect. Thanks again!
Dominic Daniel
Baltimore Maryland
My whole family has dealt with them. You can trust their work. I would give them an A.
Vaughn Kapp
Baltimore Maryland
If I ever do need any transmission work this is the place I will go. Thank you Jim Jennings transmission.
Sonja Okeke
Rosedale Maryland
I would like to say thanks again to Gary, JC, Ray and the entire Jim Jennings Transmissions' team. I was having a shifting issue that was intermittent and difficult to diagnose on my Dodge Ram.
Joe Wilson
Baltimore Maryland
The best place to have transmission service. Saved me over $200 dollars on a Fluid and Filter change on my Jeep CVT compared to dealer price.
Dan Goodman
Randallstown Maryland
I am extremely pleased with how courteous the team was to me, how they kept me informed concerning the repair's progress, explained what was needed and why, promptly it was completed, and "went the extra mile" to make the entire experience easier for me.
Beth Woody
Nottingham Maryland
I would highly recommend this Baltimore transmission shop to everyone I know.
Jason Carter
Baltimore Maryland
I would definitely do business with them again - they are trustworthy, reliable and communicate every step of the way! I was totally impressed!
Denni Arrup
Parkville Maryland
To say that they were honest, kind, and fair does not say enough.
Aaron B.
Baltimore Maryland
SPECIAL OFFERS
FREE
Check Engine Light Offer
Check Engine Light On? Get a Free Inspection!
FREE
Transmission Diagnosis
Most transmission problems can be diagnosed in half an hour by an experienced diagnostician.