Baltimore MD

Gmc Granite Repair & Service

Jim Jennings Transmissions welcomes you to our website's page with information about the repair services we offer for Gmc Granite model vehicles. The team of auto mechanics at Jim Jennings Transmissions are expertly trained in repairing and servicing Granite as well as other models manufactured by Gmc.
Jim Jennings Transmissions
601 Eastern Avenue, Essex, MD
Driving Directions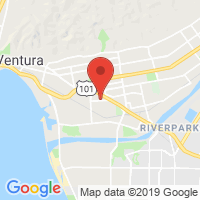 Weekdays:
7:30 AM to 5:30 PM
Closed Weekends
TESTIMONIALS
I will refer everyone to Jim Jennings Transmissions in Essex. They really made me feel at ease and the quality of work was the best I ever had at any shop.
To say that they were honest, kind, and fair does not say enough.
Aaron B.
Baltimore Maryland
We have had the pleasure of using Jim Jennings Transmissions three times. Their kindness and experience never faltered. Always went above and beyond to help with our and even took precious time to listen to our constant ranting and questions.
Tim Ackerman
Baltimore Maryland
extremely honest information, and saved me a TON of money! I have already spread their name around to several friends, and will continue to do so in the future.
Kendall Manges
Parkville Maryland
We would highly recommend this place for a automatic transmission concern.
Dale Hughes
Kingsville Maryland
I drove my car down to Essex from Bel Air, and he fixed my transmission problem FREE OF CHARGE! The only thing I needed was a bushing instead of the 50 dollar transmission governor the other shop wanted to install which was incorrect. Thanks again!
Dominic Daniel
Baltimore Maryland
I felt very confident that the transmission repair work was being done correctly and honestly and that I was not being taken advantage of in my lack of knowledge of the workings of the car. I would recommend them to my friends without hesitation.
I really appreciated his honesty and would recommend him to anyone who has a question about a company's integrity.
Joel
Owings Mills Maryland
Your transmission technician went the extra mile. It saved me an extra trip plus caused minimal inconvenience to me. The goodwill built up by your father continues to grow with employees like JC.
Bill Mciimail
Baltimore Maryland
I will not hesitate to have my car repaired at Jim Jennings Transmissions.
Dominic D'Apice
Odenton Maryland
SPECIAL OFFERS
FREE
Check Engine Light Offer
Check Engine Light On? Get a Free Inspection!
FREE
Transmission Diagnosis
Most transmission problems can be diagnosed in half an hour by an experienced diagnostician.