Baltimore MD

Ford Mondeo Repair & Service

Jim Jennings Transmissions welcomes you to our website's page with information about the repair services we offer for Ford Mondeo model vehicles. The team of auto mechanics at Jim Jennings Transmissions are expertly trained in repairing and servicing Mondeo as well as other models manufactured by Ford.
Jim Jennings Transmissions
601 Eastern Avenue, Essex, MD
Driving Directions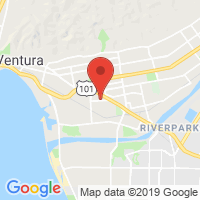 Weekdays:
7:30 AM to 5:30 PM
Closed Weekends
TESTIMONIALS
Gary Jennings and the Jennings Group was a bright spot in an otherwise dark week for my family.
Helena Darnell
Baltimore Maryland
Jim Jennings Transmissions truly are customer service oriented and very professional. There are still some great businesses left in this world and I experienced it first hand with them
Anthony
Durham North Carolina
We have had the pleasure of using Jim Jennings Transmissions three times. Their kindness and experience never faltered. Always went above and beyond to help with our and even took precious time to listen to our constant ranting and questions.
Tim Ackerman
Baltimore Maryland
I will be a moving advertisement for Jim Jennings Transmissions in Baltimore. Thank you again for your professionalism. I will keep you and your family in my prayers.
Robert C. McCoy
Baltimore Maryland
They are honest and genuinely care for the customers, you leave there comfortable with your decision and reassured. The Jim Jennings Transmissions team is extremely professional and dedicated to making the customer happy.
Myron Strong
Pikesville Maryland
Your honesty and integrity are immeasurable and qualities of great value to customers like us.
Patrica Gormeninger
Parkville Maryland
I put my van in their transmission repair and less than one week I got it out with the help of their repair financing program they offered.
I am confident that, had my truck needed a new transmission, Jim Jennings would have done it right the first time. Thank you Jim Jennings for your honest, efficient and courteous service!
I would recommend Jim Jennings Transmission to anyone who wants GOOD QUALITY TRANSMISSION SERVICE!
They requested I take the car to the dealership and have it fixed for free! This saved me a lot of money and shows what a honest and respectable establishment Jim Jennings is.
Rob Johns
Edgemere Maryland
SPECIAL OFFERS
FREE
Check Engine Light Offer
Check Engine Light On? Get a Free Inspection!
FREE
Transmission Diagnosis
Most transmission problems can be diagnosed in half an hour by an experienced diagnostician.