Baltimore MD

Ford Falcon Repair & Service

Jim Jennings Transmissions welcomes you to our website's page with information about the repair services we offer for Ford Falcon model vehicles. The team of auto mechanics at Jim Jennings Transmissions are expertly trained in repairing and servicing Falcon as well as other models manufactured by Ford.
Jim Jennings Transmissions
601 Eastern Avenue, Essex, MD
Driving Directions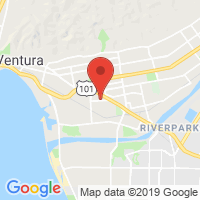 Weekdays:
7:30 AM to 5:30 PM
Closed Weekends
TESTIMONIALS
I completely trust Jim Jennings to perform service on my car. Thank you!
Frances Cary
Catonsville Maryland
I cannot thank you enough for your outstanding customer service. I will be happy to recommend your transmission repair shop to others as fair, honest, expert and courteous.
Bob Melanson
Baltimore Maryland
Thank you for the time to build a good transmission, to my specs! I'll send all my work to you because you take the time that other shops don't.
Ryan Kammer
Bel Air Maryland
We have had the pleasure of using Jim Jennings Transmissions three times. Their kindness and experience never faltered. Always went above and beyond to help with our and even took precious time to listen to our constant ranting and questions.
Tim Ackerman
Baltimore Maryland
I can't say enough about how I was treated at Jennings, especially in view of the fact that I did not have the original repair done at their shop. It is a very professionally run operation.
I always come back to Jim Jennings for the best transmission service in Baltimore!
Frank Lopez
Ocean City Maryland
We can't begin to say enough good things about the EXCEPTIONAL customer service we received from JC! It's so nice to know there are businesses with integrity that truly care about their customers!
TJ Brooks
Catonsville Maryland
All the transmission team were very courteous. I would recommend Jim Jennings for all your transmission repairs.
Jay Carpenter
Middle River Maryland
I drove my car down to Essex from Bel Air, and he fixed my transmission problem FREE OF CHARGE! The only thing I needed was a bushing instead of the 50 dollar transmission governor the other shop wanted to install which was incorrect. Thanks again!
Dominic Daniel
Baltimore Maryland
Their quality and excellent Knowledge of every vehicle I have taken to them has been done 1st class. I would rate them as a five star gold standard in the industry. Well done guys!
Michael Bonomolo
Kingsville Maryland
SPECIAL OFFERS
FREE
Check Engine Light Offer
Check Engine Light On? Get a Free Inspection!
FREE
Transmission Diagnosis
Most transmission problems can be diagnosed in half an hour by an experienced diagnostician.