Social
Jim Jennings Transmissions invites all of our customers in the Baltimore area to follow the happenings of our auto repair shop on the following online social venues websites listed below.
Jim Jennings Transmissions
601 Eastern Avenue, Essex, MD
Driving Directions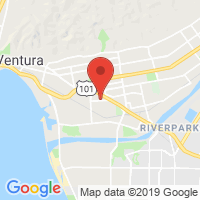 Weekdays:
7:30 AM to 5:30 PM
Closed Weekends
TESTIMONIALS
I have and will again depend on the excellent repair work of the mechanics and will and have recommend their location to anyone I know who needs transmission work.
I will not hesitate to have my car repaired at Jim Jennings Transmissions.
Dominic D'Apice
Odenton Maryland
Thank you so much! I would definitely recommend Jim Jennings Transmissions and I would refer my friends and family as well (: You guys are awesome!
Jessica H.
Dundalk Maryland
A1 of a kind place. 1 of a kind transmission adjustment with one of a kind people. Excellent!
Earl Garrett
Baltimore Maryland
Gary and his team are the best, THANK YOU! I have been telling everyone to go to JIM JENNINGS for all their transmission repair work.
Phil Blatcher
York Pennsylvania
I am extremely pleased with how courteous the team was to me, how they kept me informed concerning the repair's progress, explained what was needed and why, promptly it was completed, and "went the extra mile" to make the entire experience easier for me.
Beth Woody
Nottingham Maryland
I would recommend Jim Jennings transmissions to anyone and everyone.
Harry Brown
Essex Maryland
I put my van in their transmission repair and less than one week I got it out with the help of their repair financing program they offered.
I was very satisfied with my transmission service at Jim Jennings Transmissions. They were very professional and kept me up to date with what was going on with my car throughout the long transmission rebuild process. Would take my car back there if I had any issues again with my car.
Travis
Baltimore Maryland
Gary Jennings and the Jennings Group was a bright spot in an otherwise dark week for my family.
Helena Darnell
Baltimore Maryland
SPECIAL OFFERS
FREE
Check Engine Light Offer
Check Engine Light On? Get a Free Inspection!
FREE
Transmission Diagnosis
Most transmission problems can be diagnosed in half an hour by an experienced diagnostician.