Finance Application
Jim Jennings Transmissions invites those in the greater Baltimore area with transmission problems requiring financing to complete the application form below to apply for financial assistance. All form applications are subject to individual credit approval from a Jim Jennings Transmissions lending partner.
Jim Jennings Transmissions
601 Eastern Avenue, Essex, MD
Driving Directions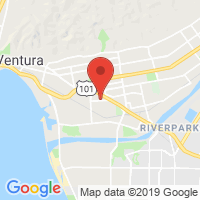 Weekdays:
7:30 AM to 5:30 PM
Closed Weekends
TESTIMONIALS
I would highly recommend this Baltimore transmission shop to everyone I know.
Jason Carter
Baltimore Maryland
Jim Jennings Transmission gets 10/10 from me! Thank you all!
Alex Darnell
Baltimore Maryland
Hands down Jim Jennings is the best transmission repair shop in Baltimore!
Ms. Carrington
Essex Maryland
I will refer everyone to Jim Jennings Transmissions in Essex. They really made me feel at ease and the quality of work was the best I ever had at any shop.
I think they are the most honest and effective transmission people in all of Maryland.
Louis Workmeister
Middle River Maryland
I will be a moving advertisement for Jim Jennings Transmissions in Baltimore. Thank you again for your professionalism. I will keep you and your family in my prayers.
Robert C. McCoy
Baltimore Maryland
They took it for a test drive, spent another hour with the car and advised that the ONLY problem is the lack of the transmission fluid that will cost us under $100. You are our ONLY transmission place!
Eleonora Q.
Timonium Maryland
I am extremely pleased with how courteous the team was to me, how they kept me informed concerning the repair's progress, explained what was needed and why, promptly it was completed, and "went the extra mile" to make the entire experience easier for me.
Beth Woody
Nottingham Maryland
I drove my car down to Essex from Bel Air, and he fixed my transmission problem FREE OF CHARGE! The only thing I needed was a bushing instead of the 50 dollar transmission governor the other shop wanted to install which was incorrect. Thanks again!
Dominic Daniel
Baltimore Maryland
I wanted to let you know that since I have been coming to Jim Jennings Transmissions in Baltimore to have my car serviced, I have nothing but glowing words for the level of customer service that I have received!
Ken Macleod
Forest Hill Maryland
SPECIAL OFFERS
FREE
Check Engine Light Offer
Check Engine Light On? Get a Free Inspection!
FREE
Transmission Diagnosis
Most transmission problems can be diagnosed in half an hour by an experienced diagnostician.